Hello fellow raiders.
I would like to present to you a new log parser tool that works in a different way than existing ones (at least I never saw a such a tool, my apologies if it exists already).
In a simple word, i wanted to be able to do a deep analysis of a raid sessions, on a timeline based viewport.
A documentation (still a work in progress, actually based on an old version) has been realised by Darkbubbles (Garithos-US), big thanks to him:
WCR_Manual.pdf
and few pictures: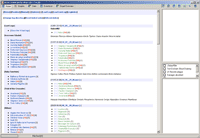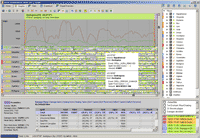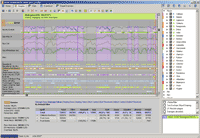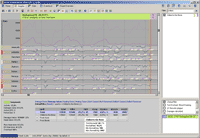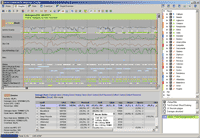 You can find the tool (zip archive) on my
own website
or on
Curse.com
WowCardioRaid is an offline standalone application for analysing wow combat log output. It only work for wow3.0+ logs
-Launch the program.
-Load a wowcombatlog.txt (it works in realtime)
-Watch and analyse the log in a graphic viewport
-You can Zoom and dezoom on the timeline, select time period, select spell or event. It basically shows everything.
Thank in advance for all feedback you can provide.
It only works on Windows.
I do programming on my free time, so I use only language i know better. Here I used Delphi7, because I had to be able to handle graphical feedback of thousands events, so, sorry, its not a cross plateform application. Anyway it should works well on Wine (linux) and crossover (mac)
(Please, excuse my poor english, I'm trying to do my best to be understandable. But, if some of you wants to help me to do a better presentation with some better words, do not hesitate. Thank you.)